Citizens Bank Minnesota
is a community-owned and operated bank, with its main office located in New Ulm and branch offices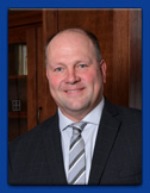 in Lafayette, La Salle, Lakeville, Watkins and Ormsby, Minnesota. Chartered in 1876,
Citizens
is one of the oldest banks in Minnesota with over 145 years of strength and stability. We take pride in the fact that not only are we a community bank, as demonstrated by our energetic participation and support in the growth and success of the communities that we serve, but also that we are community-owned, with our stock widely held by residents of this area. Community ownership requires us to be sensitive to the needs of our customers and provide our services at reasonable costs. It also allows us flexibility to meet your unique financial needs.
Our team members pride themselves on their core values of Excellence, Integrity, Culture, Loyalty, and Innovation. Whether it is through our WooHoo! Banking products and services, community involvement, or dedication to knowing our customers and "Delivering the Ultimate Experience" every day, the team members at Citizens are proud to be a part of the history and future of the communities they serve.
Mostly, we appreciate YOU! I invite you to stop by and visit me or any of our experienced team members to answer any questions you may have. Thank you for choosing Citizens and for the opportunity to serve you.
Sincerely,
Mark Denn
President/Chief Executive Officer
Our Mission Statement
"Citizens Bank Minnesota is community owned, dedicated to providing quality financial services to our customers while producing a fair return for stockholders."
History
There have been many changes in banking, leadership, technology, growth and more throughout our 144 years!  Take a look at our fun History video that showcases our highlights and accomplishments through the years!