Debit Cards 
Citizens Bank Minnesota
Mastercard
®
Debit Card has an embedded computer chip, also known as an EMV chip, which adds improved security and better fraud protection for you. This technology is already securing payment cards in more than 80 countries and is now being adopted as the card standard in the United States.
You may still be required to enter your card's PIN or sign for transactions. You can still use the magnetic strip on the back of your card if the merchant's terminal or ATM is not yet chip enabled. 


Reader Friendly MasterCard Guide to Benefit
Report A Lost Or Stolen Card
If your Citizens Mastercard® Debit Card has been lost or stolen please contact Citizens Bank Minnesota immediately at (507) 354-3165.
After business hours, lost and stolen cards can be reported by calling Card Member Services at 888-297-3416.
At Citizens
Bank Minnesot
a, safety and security of our clients' accounts is priority. Please review the below information regarding your Debit Card.
Traveling
Here at Citizens Bank Minnesota safety and security of our clients' accounts is priority.  As a precaution International Debit Card transactions are blocked based on monitored fraud patterns.  If you are traveling International, please notify Citizens at 1-800-549-0194 or (507) 354-3165 with dates and the location of your travel and your card will be open for use.
Limits
As an account protection, Debit Cards have daily purchase and withdrawal limits. Should you need these adjusted for a large purchase or for a period of time, please contact Citizens Connection at 1-800-549-0194 or (507) 354-3165.
Fraud Monitoring
In the event there are unusual attempts or transactions on your Debit Card, you may receive a call from an after hours fraud service or a bank representative. Your card may be placed on hold for your protection until the transaction history is verified by you.
**Important: Fraud service representatives only need to verify transaction information. Scam calls often try to obtain account specific information, which when given, compromises your accounts. Should you provide any of the following: Debit Card Number, Expiration Date, Routing and Account number to an unauthorized party, they will have the ability to fraudulently access your funds. Be cautious. If you receive a suspicious call provide NO information, but instead disconnect the call. Contact Citizens Connection at 1-800-549-0194 or (507) 354-3165 with any questions or concerns.
MoneyPass® ATMs 
Use your Citizens MoneyPass ATM card at any of the ATMs listed on their website without paying a surcharge. Simply visit their website. If an address has more than one ATM, please look for the MoneyPass logo on a sign at the ATM or displayed on the ATM screen to avoid paying a surcharge.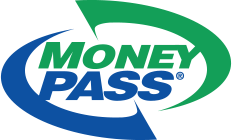 Use Your Debit Card to Make Cash & Check Deposits 
Did you know our New Ulm and Lakeville ATMs take cash and check deposits? It is super easy, just follow the on-screen prompts or watch this video to get familiar with the process. Just another innovative way to bank with Citizens!
Credit Cards

Are you looking for a rewards card that earns automatic bonus points on every purchase, every month? Or maybe you prefer a card to pay down your balances on other credit cards faster or to save on interest. Whatever your needs, we have a credit card that's right for you!