Join the WooHoo! Movement!
A bank that invests in you!
We know that our employees are our most important asset. We pride ourselves on our extensive Culture and teamwork, and are widely recognized as having a great work environment!
We have an extensive list of benefits and perks.
Corporate Responsibility (CRA)
Summary of Benefits
Employee Ownership
Leadership Development Programs
Fun Department
WooHoo! Wellness Committee

Citizens 4 Citizens (C4C) fundraising committee
Citizens Core Values
At a Culture training a few years ago, we asked all of our employees to write down what they felt the Core Values of Citizens Bank Minnesota were. We noticed a reoccurring theme of five different words showing up in their submissions: Excellence, Integrity, Culture, Loyalty and Innovation.  From there our Core Values were born!
These Core Values, along with our Vision Statement: Delivering the Ultimate Experience, are beliefs that our employees strive to implement every day in everything they do!  
Citizens Fun Department
At Citizens we like to work hard and play hard! Our Fun Department is in charge of coordinating special days, activities, outings, treats and more, and has representatives at all of our locations.  Be a part of our Citizens Team and join in the FUN!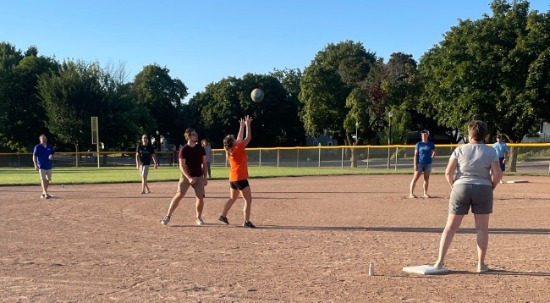 WooHoo! Wellness Committee
We know health and wellness is important to our employees, that's why we formed the WooHoo! Wellness Committee! This committee plans fitness challenges, healthy treat days and so much more.  From FITGO (Fitness Bingo), to protein ball recipes and 5K turkey trots, the WooHoo! Wellness Committee has the resources to help you stay on track of your health and fitness goals!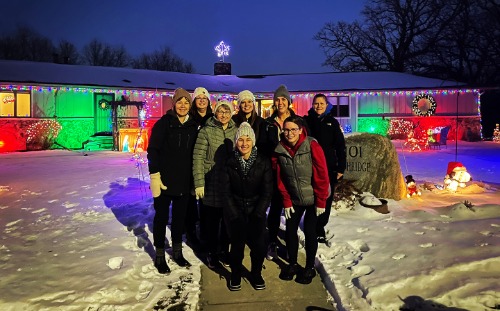 Some of our staff enjoyed a "Walking Tour of Christmas Lights" hosted by our Wellness Committee!
Citizens is an equal opportunity employer. Qualified applicants will receive consideration for employment without regard to race, color, age, gender, religion, national origin, genetic information, protected veterans status, sex, sexual orientation, gender identity, disability status, or any other status protected under federal, state or local laws.