Go! Mobile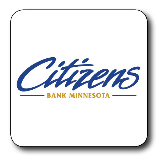 Banking on the Go!
Citizens Bank Minnesota's
Go! Mobile App allows you to access your accounts from your mobile device anytime, anywhere. It's like carrying your bank with you wherever you go!
You can download our FREE* mobile banking App from the Apple or Android app stores. Search for Citizens Bank MN.
Features:
Transfer funds

Pay bills

Deposit checks

Message a bank representative

Organize dashboard

Rename accounts

View/search Citizens locations & ATM's

Link another financial institution
*There is no fee from Citizens Bank Minnesota. Connectivity, data usage and text message rates may apply. Contact your wireless service provider for more details.
How do I enroll and access Go! Mobile?
Android & Apple users:
Download the Citizens Bank Minnesota App for your smartphone

Fill in the requested information

Login with your Online Banking ID and password

Don't be caught off guard with your finances. You can set up Balance and Transaction Alerts, all from your Citizens Bank Minnesota App! 
Click on the account you want to set up alerts for

Go to 'Settings' - 'Alert Preferences'
Now you're ready to take us with you! If you need assistance, please contact Citizens Connection at customerservice@citizensmn.com or call 800-549-0194 during regular business hours.
*After 120 days of inactivity, you may be un-enrolled from Go! Mobile. To become active again, you will need to re-enroll through the App.
Card Management
Take full control of your Citizens Bank Minnesota Debit Card right from your Go! Mobile app!
Our powerful, portable app offers advanced Debit Card controls that allow you to safely and securely manage your money. It's as easy as 1-2-3 to set alerts and restrictions on your Debit Card(s), just follow the instructions below!

All Debit Cards associated with accounts linked within your Online Banking will be available within Card Management.
Card Management options:
Toggle to lock and unlock your Debit Card in real time.

Within Alerts and Protections, manage your notification settings to be alerted via text message, e-mail, or in-app messages for blocked transaction and notification alerts.

Protection options allow you to toggle on and be alerted for all Debit Card transactions.

Additional customization available for Locations, Merchant Types, Transaction Types, and Spending Limits.
Existing Debit Card limits set by Citizens Bank Minnesota remain in place. In Card Management you now have the capability to set and adjust additional transaction and monthly limits as desired to further protect your Debit Card from potential fraud. Changes made within Card Management take effect immediately.

International settings are only applicable if you have contacted the bank for a temporary unblock of international location, for purchase or travel.
Check out our video below to see just how easy it is to utilize debit card management controls! 
Go! Mobile Deposit!
Go! Mobile Deposit allows customers to deposit checks to their Citizens Bank Minnesota checking and/or savings accounts using the camera on their iPhone or Android!


How To Get Started
Select Deposit Check within our mobile app

Provide the required enrollment information

You will receive an email when your enrollment is complete
When depositing a check:
Include your endorsement and write 'via mobile deposit Citizens Bank Minnesota' on the back of the check

Use Go! Mobile Deposit with:
Android and Apple devices

Limits do apply. Contact Citizens Connection Department to adjust limits.
*There is no fee from Citizens Bank Minnesota. Connectivity, data usage and text message rates may apply. Contact your wireless provider for more details.
Online & Mobile Messaging
It is easier than ever to communicate with Citizens!

We have an option to chat with us using the messaging feature within Online Banking and our Mobile App! Ask about transactions, update your address, ask questions about your debit card and more. Check out this video for more details!. (Messaging feature is staffed during regular business hours.)
Mobile Wallet
A mobile wallet is a way to carry your debit card or credit card information in a digital form on your mobile device. Instead of using your physical card to make a purchase, you can pay with your smartphone, tablet or smartwatch.
Load your Citizens Bank Minnesota Mastercard® Debit Card into your Mobile Wallet, make it your default card and simply Tap - Pay - Done!
You can use your
Citizens
Mastercard® Debit Card with any of these trusted wallets: Apple Pay, Google Pay, Samsung Pay and Masterpass.
How Mobile Wallets Work
Download the mobile wallet app (or it may already be built into your mobile device).

Add your credit card or debit card information to the mobile wallet.

When you check out at participating merchants, access the mobile wallet and choose your card. If you're making an in-store purchase, just hold your mobile device at the terminal, over the Near Field Communication (NFC) reader.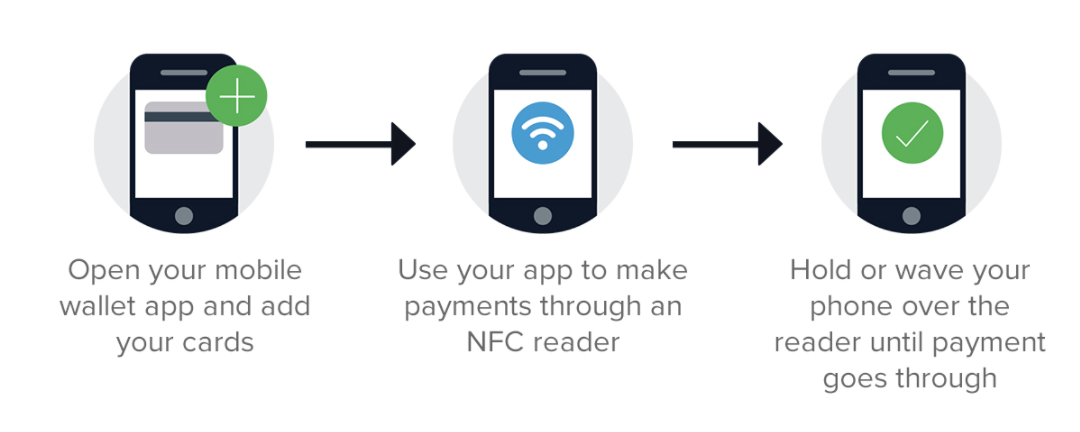 Why Should I Use A Mobile Wallet?
It's a safer way to pay! Digital wallets generate a one-time-use number each time you shop to help keep your information private. Your payment information is never shared with merchants or stored on your device. Plus when you use your Citizens Mastercard® Debit Card, you're also covered with Mastercard® Zero Liability - so you're not liable for unauthorized purchases.
It's easy and convenient! Stop fumbling with your wallet, pay with a simple tap, click or touch.

It reduces your risk of losing your physical card as well as less wear and tear on it!
You can use it online if the merchant accepts it!
There are many mobile wallets to choose from. When you're comparing features, be sure to check out which mobile device is required and which merchants accept the wallet. Check out our
"Top 5 Reasons To Use A Mobile Wallet"
videos on our Media Center page
Google Pay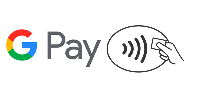 Just hold your Android mobile device near the reader with your finger on Touch ID. 
Apple Pay 

Just hold your iPhone near the reader with your finger on Touch ID or double-click the side button on your Apple Watch, then hold it near the reader. When shopping on a MacBook Pro featuring the Touch Bar, you can complete your purchase by simply placing your finger on Touch ID.
List of merchants that accept Apple Pay
Samsung Pay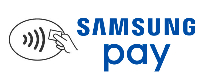 Just hold your mobile device near the reader with your finger on Touch ID. Samsung Pay can be used almost anywhere consumers can swipe or tap their card. The more you use Samsung Pay, the more Samsung rewards you get! To enroll just open the Samsung Pay app, tap the Rewards icon, and accept the Terms and Conditions. Earn ten points for every qualifying purchase. After you earn some points, choose a reward from the Samsung catalog, which features everything from gift cards to the latest Samsung products. 
Fitbit & Garmin Pay
Fitbit Pay
Just add your debit or credit card to your Fitbit watch and you're ready to go! You'll get the same rewards, points, miles and other perks with Fitbit Pay that you'd receive with your physical card. Fitbit uses industry-standard tokenization to help keep each transaction private.
Garmin Pay
Garmin Pay is easily accessible from your compatible Garmin Watch. Enter your passcode, select the card you want to use from your virtual wallet, and then hold your wrist near the card reader. Your card number is not stored on your device and Garmin Pay protects you by using watch-specific card numbers and transaction codes every time you make a purchase.
WooHoo! Text Club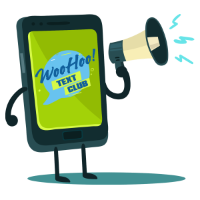 Hold the phone! Citizens has a WooHoo! Text Club!
Want to stay up-to-date on the latest notices, event information, updates, alerts and announcements from
Citizens
? Simply text CITIZENSMN to 507-260-7070 and fill out the form to opt in! ZERO spam and NEVER shared!
*Message and data rates may apply. Text STOP to cancel at any time.